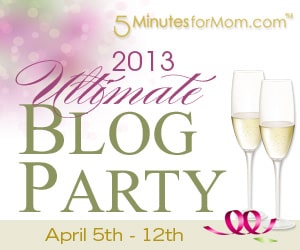 Welcome to 5 Minutes for Special Needs!
5 Minutes for Special Needs came to life as a Sister Site of 5 Minutes for Mom through Tammy from Praying for Parker.
Tammy did a fabulous job as the volunteer Managing Editor for a long time and grew the site wonderfully. But sadly she became too busy with all the overwhelming tasks in her life and had to step down.
Since then we've had a couple of wonderful editors and many fantastic writers share here at 5 Minutes for Special Needs.
But over the last several months we've been without a managing editor here and thus the site has trickled down to only Michelle's weekly meme of Magic Marker Monday.
We would love to see this site get back to the active place of sharing and inspiring families.
If you would like to get involved either by writing a single guest post, becoming a regular contributor or even taking on the role of managing editor, please contact us. Email us at info at 5minutesformom dot com.